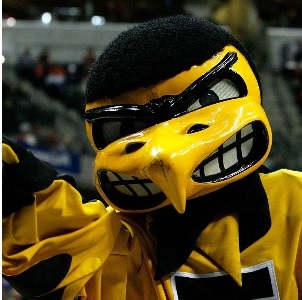 University of Iowa professor Resmiye Oral believes the school's mascot, Herky the Hawk, is too aggressive, and that incoming freshman should be greeted with something more friendly and childlike.

In an email to the school's athletic department, she whined that incoming students should be greeted with "welcoming, nurturing, calm, accepting, and happy messages" and images, not a fierce caricature designed to intimidate opponents on the athletic fields and courts.

Who turned this kindergarten teacher loose on college students, anyway?